How can we use neuroscience to understand and predict consumer choices?
Ryan Webb's research integrates neuroscience, psychology, and economics to provide insight into consumer behaviour. Recent research includes developing empirical models to predict behaviour using neural measurement techniques (fMRI and EEG), and examining models of choice behaviour derived from the principles for how the brain encodes sensory information.
He received a Ph.D. in Economics from Queen's University and research fellowships at New York University and the California Institute of Technology.
---
Future Events
Decision Processes Seminar, Wharton School, UPenn
Nov 4, 2019
Economic Science Association Meetings, Los Angeles
Oct 10-12, 2019
Marketing Seminar, Erasmus University, Rotterdam
Oct 7, 2019
---
Some Recent Events
Roy Seminar, Paris School of Economics
May 6, 2019
Haas School of Business, Berkeley
Feb 4, 2019
Centre for Behavioural and Decision Research, Carnegie Mellon
Jan 31, 2019
Sloan-Nomis Workshop on the Cognitive Foundations of Economic Behavior – Vitsnau, Switzerland
July 5-8, 2018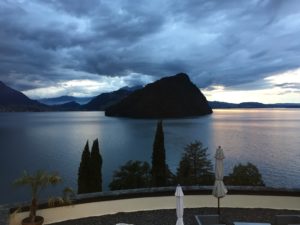 Brookings Institute Conference in Honor of Nobel Laureate Daniel McFadden, USC
August 1-2, 2017